High Strength Low Ash High Pure Carbon Graphite Jewelry Molds for Sale
Product Description
High Strength Low Ash High Pure
Carbon Graphite
Jewelry Molds for Sale
  Product Description  DJX specialized in carbon graphite materials and products for more than twenty years, we are confident to provide you high quality products with the most reasonable price, please join us to enjoy our quality and services.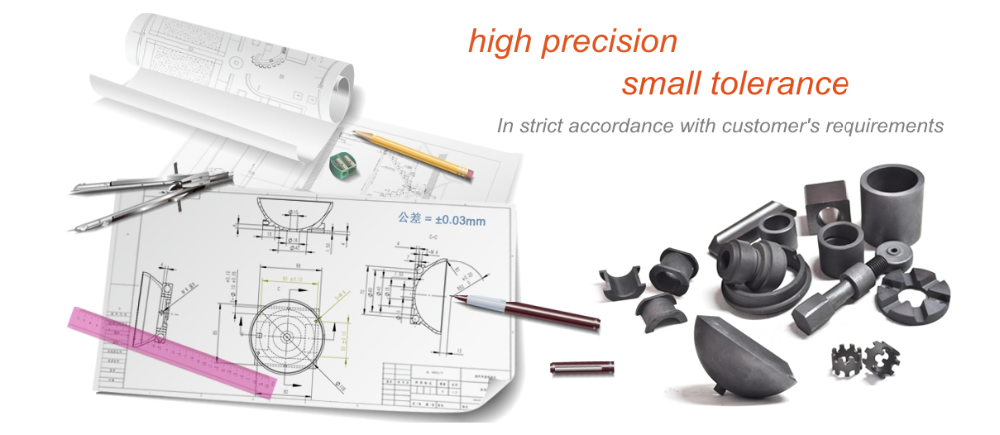 DJX supplies all kinds of Graphite mold, Graphite Mould , graphite die with various sizes, customerized products are available depending on your pictures and drawings, we will provide the most suitable graphite material for you, please contact us for more details.   Advantages:  We will choose the most suitable graphite materials to meet your purpose, DJX graphite mold has the advantages as follows:   High density and high mechanical strength    Strong Thermal Stability It is possible to be used even at 3000°C in inert atmosphere or more.   Low Expansion Ratio Low Thermal expansion ratio will ensure dimensional stable, even rapid change in high temperature.   Excellent Chemical Resistance DJX Graphite has good chemical stability at room temperature. Resistance to acid, alkali, and organic solvents.   Excellent Electrical Conductivity and Thermal Conductivity With strong thermal resistance, which means graphite is the ideal material for certain applications like heating element.   DJX graphite mold, graphite mould, graphite die also has other good characteristics such as:   •High Strength                                            •Ultra High Purity                                •Excellent Anti-corrosion •Low Specific Electric Resistance               •Physiological Safty                               •Long service life   Pictures for Jewelry Molds for Sale: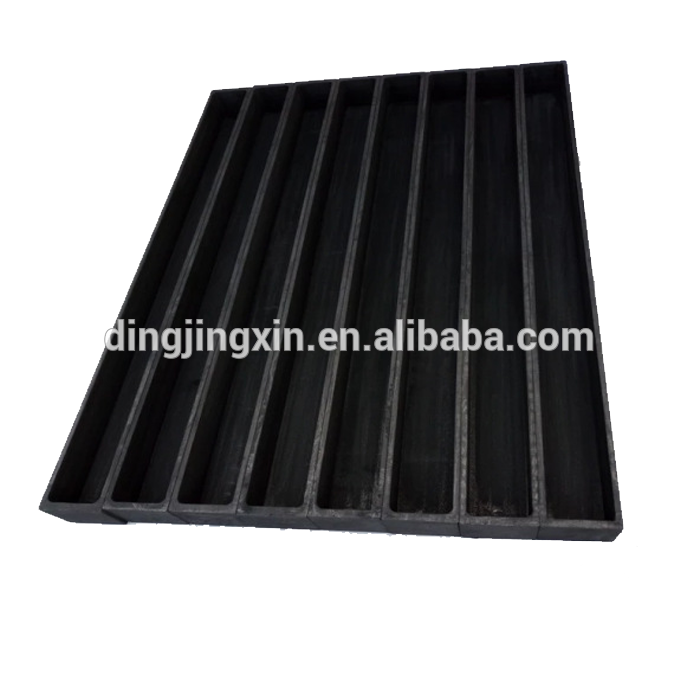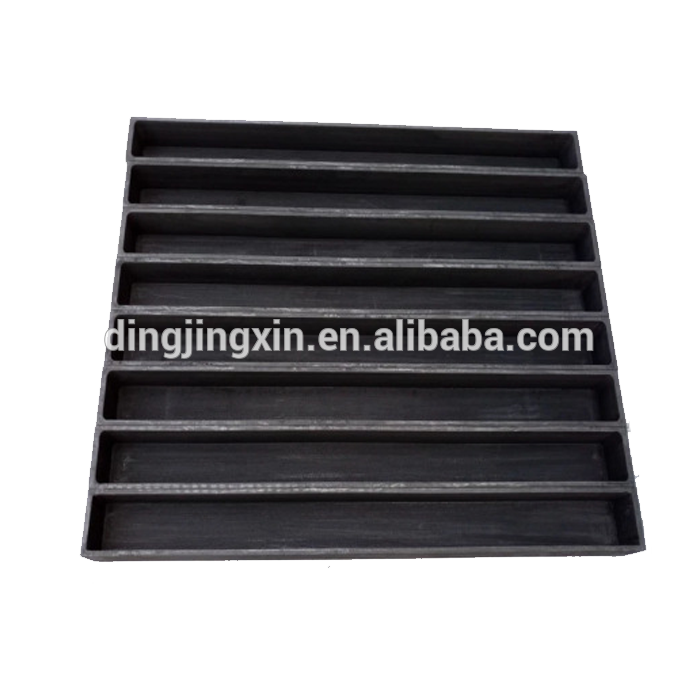 Other related graphite products Clik for more details      Graphite material                     Graphite Block                    Graphite Rod     
Graphite Electrode
                  Graphite Plate                     Graphite Ring    
Graphite Granular
Graphite Powder
Graphite Crucible
Graphite Parts
                         Graphite mould                
Graphite Bearing
     Graphite Bolts                         
Graphite Sheet
                   Graphite bar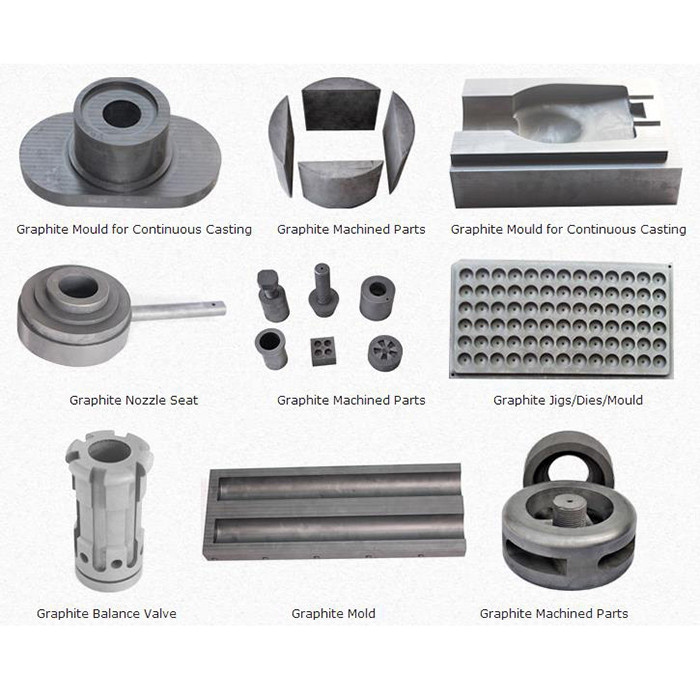 Application:   DJX supplies all kinds of High Quality Graphite mold, graphite mould for many applications:    
 Name

Industry

Application

Crucible,Boat,Dish,etc.

Metallurgy

Melting,refining and analysis

Dies,Molds,Ingot Chassis,etc.

EDM graphite electrodes,semiconductor manufacturing,iron,steel and nonferrous metal making,continuous casting,metallurgy pressing machine

Graphite Roller,etc.

Heat treatment of steel plate in furnace

Conduit,Skateboard,etc.

Aluminum molding

Graphite Pipe

Guard pipe for measuring temperature,blowpipe,etc

Graphite Bricks

Masonry furnace and other heat resistance material

Chemical Equipment

Chemistry

Heat exchanger,reaction tower,distillation columns,absorption equipment,centrifugal pumps,etc

Electrolytic Plate

Salt solution and baking molten salt electrolyte

Electrolytic Mercury

NaCI electrolyte

Grounded Anode

Electrical anticorrosion

Motor Brush

Electricity

Commutator,slipping ring

Current Collector

Skate,slide,trolley

Contact

Switches,relays

Mercury Ferry And Electronic Pipe

Electronics

Anode,grid pole,repeller pole,ignition pole of the Mercury rectifier and anode,grid electrode

Graphite Bearing

Machinery

High temperature resistance sliding bearing

Sealing Element

Sealing ring,stuffing box seal,packing seal

Product Element

Braking in plane and vehicle
  Packaging & Shipping  

Company Information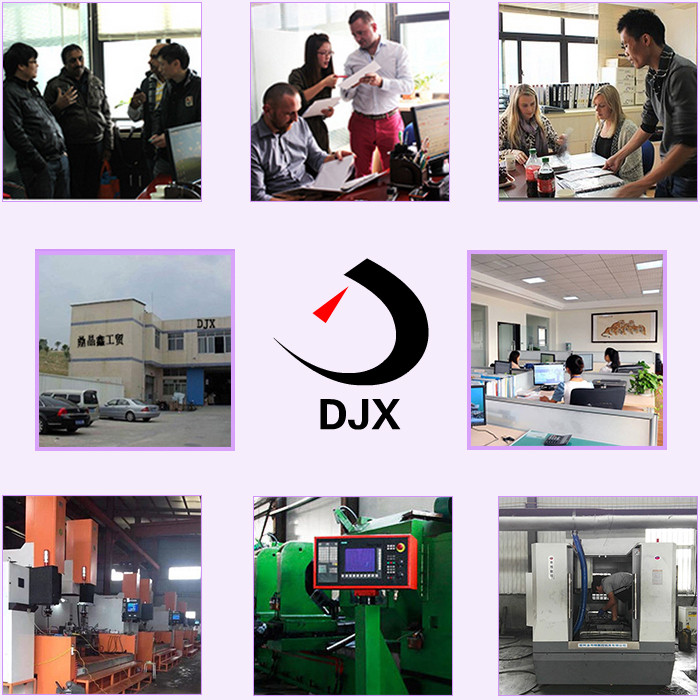 Contact us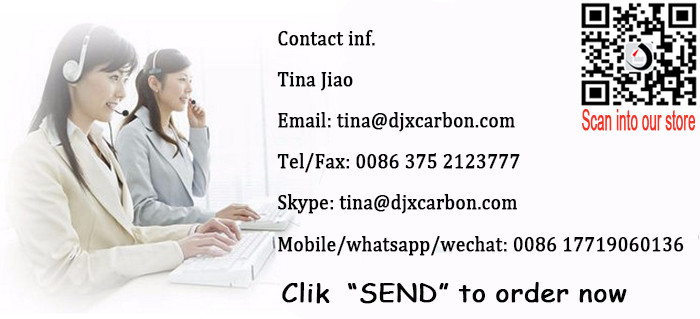 If you want to know more graphite products, pls kindly clik back to main page. Contact us if you need more details on jewelry molds for sale. We are ready to answer your questions on packaging, logistics, certification or any other aspects about graphite jewelry molds、carbon jewelry molds. If these products fail to match your need, please contact us and we would like to provide relevant information.
Product Categories : Graphite Mould